Frequently Asked Questions
Frequently asked questions
Where are you located?
---
We are a home-based business in Holland, MI
---
What is the shelf life of your treats?
---
Since there are no preservatives, items are best in the first 2 days -- not that they'll be around that long!
---
Do you ship?
---
At this time we are not able to due to MI state law, but hopefully soon!
---
Do you accomodate allergies?
---
We do not do modifications for allergies, and all items are prepared on equipment that handles major allergens.
---
Do you have vegan/GF options?
---
We sure do! Look for the drop-down options when adding items to your cart.
---
What areas do you deliver to?
---
We serve West Michigan including Holland, Grand Rapids, and surrounding areas
---
What is the difference between "Standard" and "Party" packaging?
---
Standard is our basic packaging in a styrofoam container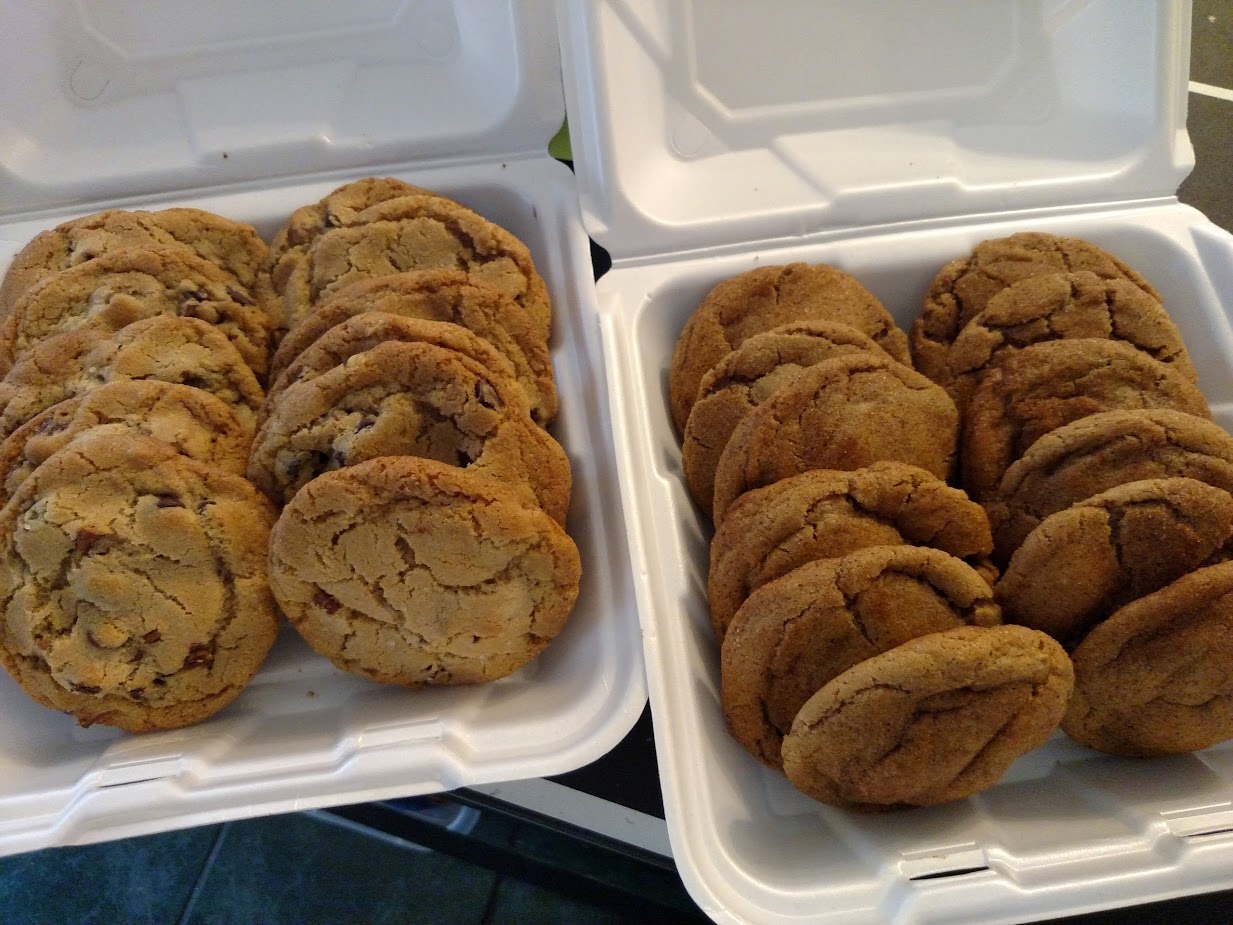 Party is our premium packaging in an aluminum container - perfect for the office party or special occasion!
---
---